Our Philosophy: Seek the Challenge
What is the problem you want to solve? Answer this question, and you're halfway toward opening up a new opportunity. With a clearly defined challenge, we can embark on a process that leads us to the best possible solution and enriches our understanding along the way. Clear communication is the key. Tekiyah's work hits the mark because we take the time to perform a marketing assessment that asks pointed, intelligent questions so that we understand your organization, your style, and your objectives before we begin.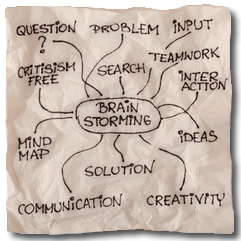 Our Vision: Creative Collaboration
The path to true innovation and effective marketing is collaboration. No one has all the answers. Putting our heads together allows each team member to bring his or her expertise to the table, harnessing our collective creativity, experience and knowledge to create more effective and inspiring projects. Every aspect is then meticulously planned and executed using our strong command of language, marketing and design principles.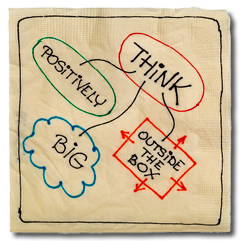 Our Attitude: Think Good
 We've adopted "Think Good" as our mantra at Tekiyah. It describes the attitude we would like to embody in the way we work together. It describes the way we approach challenges, and the engine that drives the execution of our vision. And it describes the energy we want people to feel when they see our work.
Tekiyah can help you:
• Strategize your marketing & fundraising
• Maximize your impact
• Solidify your brand
• Project professionalism
• Ensure consistency
Where can we go together? Let's connect and find out.
Due to the creative nature of our work, we are not always able to answer the phone.
Please complete the form or email us to schedule a time to speak.
Contact Info
The fine print:
Free Consultations: We love to shmooze and talk about new ideas. We don't charge any fee for initial consultations. This is gives us both a chance to connect without obligation, and feel each other out before we begin working on a project.
Fee Structure: Whenever possible, Tekiyah operates under a flat-rate fee structure. Our philosophy is that we should all focus our energy on producing the best possible project, and avoid watching the clock. So we quote jobs in advance, and as long as the definition of the project doesn't change, we'll honor the quote even if we spend more time than anticipated. From our experience, this approach leads to smoother collaboration, minimizes hesitation, and allows the creativity to flow on both sides.
Scheduling: Our schedule is often booked weeks in advance. To avoid disappointment, if you have a major project coming up that you would like Tekiyah to work or consult on, it is best to contact us as early as possible – ideally at least a couple of months in advance.