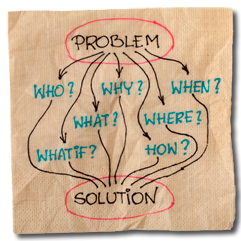 Our Philosophy: Seek the Challenge
What is the problem you want to solve? Answer this question, and you're halfway toward opening up a new opportunity. With a clearly defined challenge, we can embark on a process that leads us to the best possible solution and enriches our understanding along the way. Clear communication is the key. Tekiyah's work hits the mark because we take the time to perform a marketing assessment that asks pointed, intelligent questions so that we understand your organization, your style, and your objectives before we begin.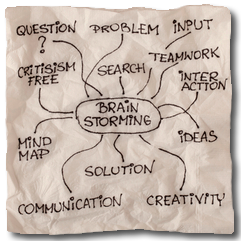 Our Vision: Creative Collaboration
The path to true innovation and effective marketing is collaboration. No one has all the answers. Putting our heads together allows each team member to bring his or her expertise to the table, harnessing our collective creativity, experience and knowledge to create more effective and inspiring projects. Every aspect is then meticulously planned and executed using our strong command of language, marketing and design principles.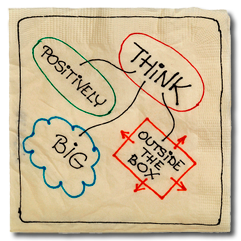 Our Attitude: Think Good
 We've adopted "Think Good" as our mantra at Tekiyah. It describes the attitude we would like to embody in the way we work together. It describes the way we approach challenges, and the engine that drives the execution of our vision. And it describes the energy we want people to feel when they see our work.
---
Tekiyah can help you:
• Strategize your marketing & fundraising
• Maximize your impact
• Solidify your brand
• Project professionalism
• Ensure consistency
---
Where can we go together? Let's connect and find out.
Send a Message